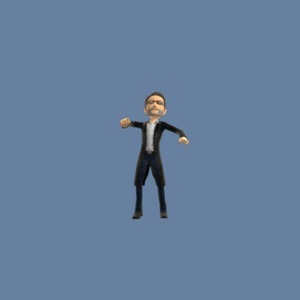 Anthony Gliddon
Co-Host of Monkey Tail Podcast
Anthony Gliddon has hosted three Episodes.
September 4th, 2018 | 1 hr 30 mins

24-hour marathon, bushido blade, charity, crash team racing, dead cells, everybody's golf, far cry 3, for honor, gears of war 4, guacamelee! 2, here they lie, overcooked, oxygen not included, polybius, ready to rumble, sniper elite iii, special effect, tekken 7, the awesome adventures of captain spirit, thumper, we happy few, wipeout

Join Adam, Benn, Bruno, Marius and special guests as they embark on a very special 24 hour gaming marathon, in aid of the fantastic charity Special Effect. We also celebrate our one hundredth podcast, by bringing back some of our favorite features from the previous 99 editions, Who am I, Random video game name pitch and Marius's top 5

December 18th, 2012 | 1 hr 54 mins

goty

On this month's episode, the Monkey Tail staff list their nominees for game of the year and crown one of these Game of the Year. Which one will we pick?

November 26th, 2012 | 1 hr 11 mins

ftl, gravity rush, halo 4, wii u, xcom

The Monkey Tail staff discuss the latest video game news and new releases, we talk about Halo 4, XCOM, FTL, Gravity Rush and Bruno has something to say about the Wii U.